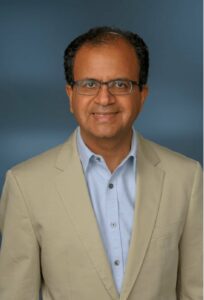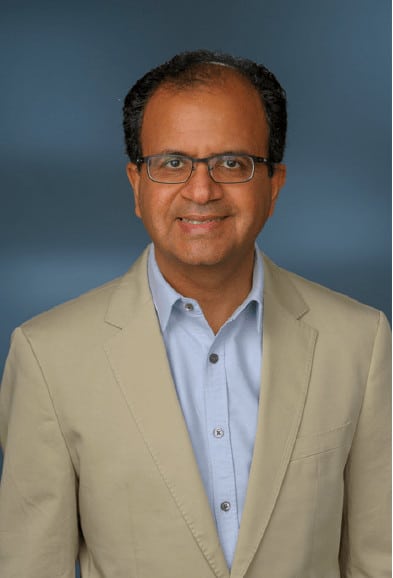 Dr. Amin Javer
Director & Head, St. Paul's Sinus Centre
Dr. Amin Javer is a Director of St. Paul's Sinus Centre, a Clinical Professor at UBC, and a Research Co-Director at UBC ENT. Dr. Javer has been awarded several awards and honours in research and in surgical teaching during his career. Was in the top three ENT doctors list for Vancouver, BC.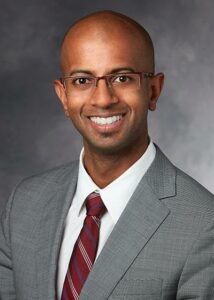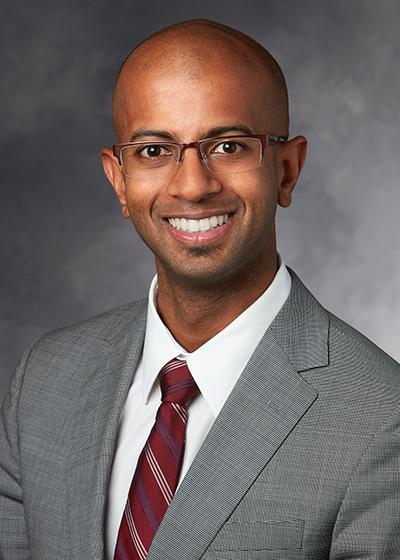 Dr. Andrew Thamboo
Research Director, Asst Clinical Professor
Dr. Andrew Thamboo is the Research Director of the St. Paul's Sinus Centre. In collaboration with Respirologists, he has a lab associated with Heart and Lung Institute.
News, Updates, and Content Additions
The SPSC website has been rebuilt using newer web technologies, published publicly on April 22, 2020. The updates provide quicker load times, improved menu, site navigation, and fixes some bugs
Read More »
The St. Paul's Sinus Centre Community is a public community in a forum format. This will evolve over time and is intended for patients, fellows, and the public to interact
Read More »
We have added a great 3-minute video (November 2017) made for accepting an coveted award, which highlights what the SPSC does and some of the unique research being conducted thanks
Read More »
A patient (Thelma Fayle) has created an article which was published on the CBC "The Sunday Edition", and it was called "Evolution of a mouldy head". Read this excellent article
Read More »
A poem created by a patient of the St. Paul's Sinus Centre (SPSC). The inner secret chambers of the Head The Frontals bold but cold-hearted, uncaring immoveable (literally) The Ethmoids
Read More »
A patient's sister made a music video called "Puck CF". This patient has Cystic Fibrosis (CF), and his sister did this for him and others with CF as a really
Read More »
Publications & References
Just wanted to send a message of thanks. I came in without an appointment last Friday because I was in Vancouver(from Abbotsford) and figured it was worth popping in. I hadn't seen you in 8 months because it's so hard to get there. Your apprentice saw me without question and did a great job on a cleaning I very much needed. You guys are truly the best there is! You guys have changed my life with the surgery and non stop care. Cant thank you enough Dr Javer.
I enjoyed the appointment yesterday so much. It was very interesting to watch what you were doing! Furthermore, I just woke up from perhaps the most restful sleep I have ever had! I could breathe perfectly all night long! I feel like I have oxygen in my system. My mouth was not dry from trying to breathe through it. It's the most amazing feeling, and I want to thank you for your patientience as you explained every question I had. Also thank you for being meticulous and careful when you operated! I also think you have a great staff in your office down the hall, and that you "fellows" and interns are very fortunate to have you as their model and guide!
Dear Drs. Javer and Mullings, I would like to thank you and your surgical team and staff for the outstanding surgery that you offered me on August 21st 2017. After 15 long years I can breath again without effort and the sense of smell is starting to come back with full force. I never thought that this was going to be again available to me. It is simply wonderful! I can smell my baby's skin. It is divine! You have helped me and my family beyond words. Thank you.
Congratulations Dr Javer. You are by far the most caring compassionate Dr I have ever met. My sinus surgery was life changing for me fixing not only my Sinus's and breathing problems but better sleeping and body healing. It has helped with all my aches and pains as well as my overall health both physically and mentally. I wish you all the best and continued success.
Dr Javer in the past three months I have emailed you a few times and you have responded so quickly and compassionately to help solve my sinus issues. I wanted to send an email without problems for you to solve and to say thank you for your care and attention. So often as we sit in the waiting room we hear the same thing over and over again of how you are changing the quality of life for us sinus sufferers. Ron and I so appreciate you and your care to detail and that nothing seems too much for you.
Just a note to let you know that I am very pleased with the outcome of my surgery Friday morning. You have given me my smell and taste back for the first time in a year. No bleeding and no pain. I almost forgot what food tasted like lol. A much better quality of life. That was sheer surgical wizardry. I am very impressed and have the utmost level of gratitude. Thank you very much and I look forward to seeing you soon, Stewart. 🙂
Dr. Javer literally changed my life. I am diagnosed with allergic fungal sinusitis and due to surgical intervention and 2 monthly follow ups I have my life back and asthma controlled for the first time in 20 years. He is professional and a vey compassionate man and a leader in his field.
I have never met a more caring and knowledgeable man than Dr. Javer. He does amazing work and is very down to earth and human while doing it. I wish there were not only more doctors like him, but more human beings like him!
Dr. Javer helped relieve chronic sinusitis by opening my frontal sinus passages, and saved my career as a scientific research diver. I owe everything to him and his very competent staff. He has always answered my emails and gone above and beyond to accommodate.
Dr Javer was a breath of fresh air and made should a difference in my quality of life... After a ten year battle with no breathing from my nose and two surgery, I can finally breath and have for about a month. Best doctor I have ever dealt with. His confidence and knowledge will always make any comfortable.